Thanks for taking a second to look at this! I love radio. Since I was like 10 I've been trying to do something with my voice. When I was like 12 I started to use this 'live podcast' website to do my own little podcast/show/thing. From there I began doing a syndicated morning show, that at it's peak had 14 stations, and did the show for 2 years. On my way I've learned exactly what radio is, and if I actually want to do something with it, and I do. I've setup my own professional-ish studio in my basement, and have helped on several Internet stations, but I do want to learn more and gain experience in the field.

Contact: kerrpayne@gmail.com or text message/call 650-223-5293.

Powered by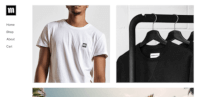 Create your own unique website with customizable templates.