TEXTING THE SHOW

Before you text me look at this. It's important.



The privilege of texting me while on the air is for you to get your opinion in on the topic that is being spoken of. Not to get your name said on the stream. I'm going to consider it as spam, and not acknowledge it. If you are going to text the show only text something that is appropriate, topic-related, and not just to annoy me. Thanks.
Powered by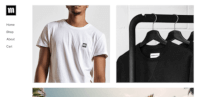 Create your own unique website with customizable templates.